The Golden Bough Playhouse is home to two unique stages; The Golden Bough and Circle Theatres.
GOLDEN BOUGH THEATRE (290 capacity)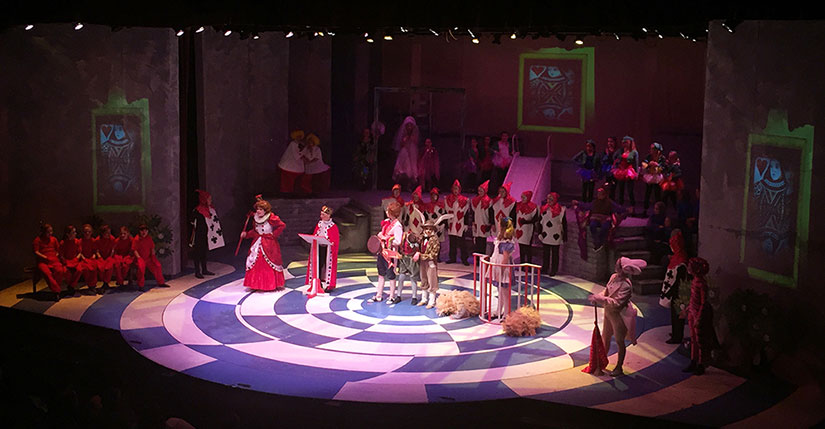 Alice in Wonderland Jr.
production at the Golden Bough
The centerpiece of the Golden Bough complex, this 300-seats proscenium-style auditorium is where full-scale musicals, larger classical and contemporary productions, musical concerts, and film screenings are presented.
1993: PacRep saved the historic site from development.
2011: PacRep completed the first phase of an exciting new renovation, including the addition of a computerized revolving stages.
2016: PacRep installed solar power on a new roof, eliminating PacRep's carbon footprint.
2020: PacRep begins the phase two of its remodel of the auditorium, focusing on the comfort and best experience for our audiences.
Golden Bough Seating Chart
CIRCLE THEATRE (120 capacity)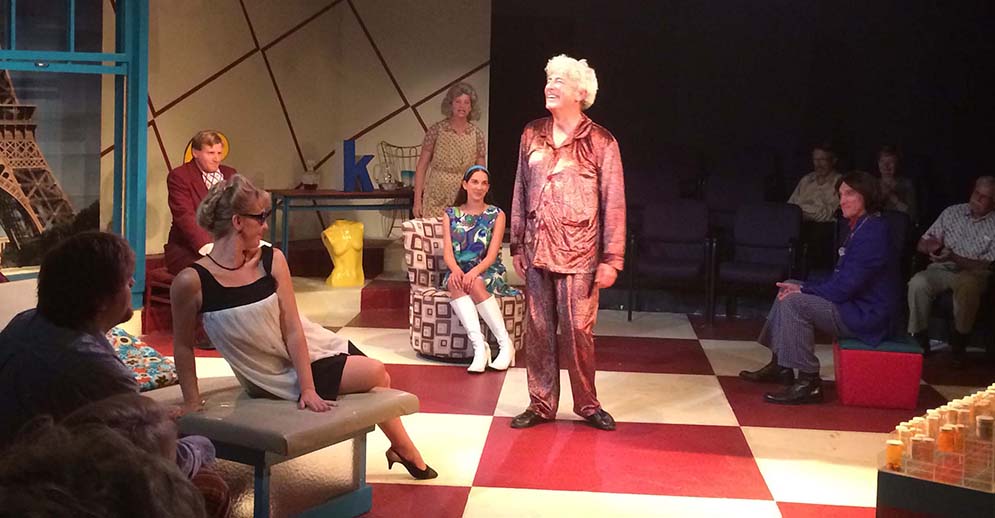 The Imaginary Invalid
(2013) performed on the intimate Circle Theatre stage
Below the mainstage of the Golden Bough Theatre, with its own entrance on Casanova Street resides a petite gem that is the Circle Theatre. This unique theatre-in-the-round makes an ideal intimate setting for experimental plays, original works, as well as the Classics.
OUTDOOR FOREST THEATER (540 capacity)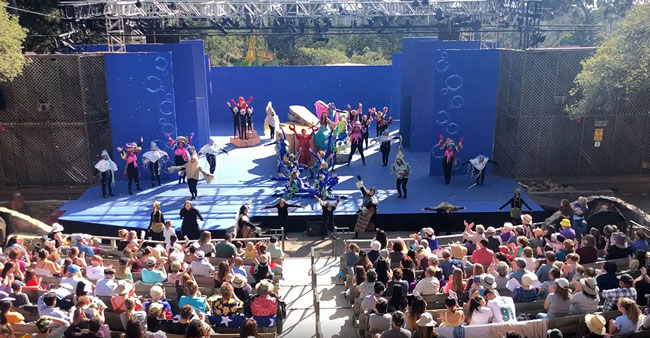 Disney's
The Little Mermaid
(2018) performed on the magical Outdoor Forest Theater stage.
Built in 1910, the historic Outdoor Forest Theater is an ampitheater located on Mountain View Avenue and Santa Rita Street in Carmel-by-the-Sea. The stage is framed by towering pines and huge open fireplaces providing a majestic backdrop for plays and musicals presented by Pacific Repertory Theatre. Every August and September, PacRep presents an annual family musical followed by the annual Carmel Shakespeare Festival.