Due to the impacts of the coronavirus, and for the safety of our students, ​we offer a hybrid of online classes and
socially-distance outdoor day camps. See class descriptions for details.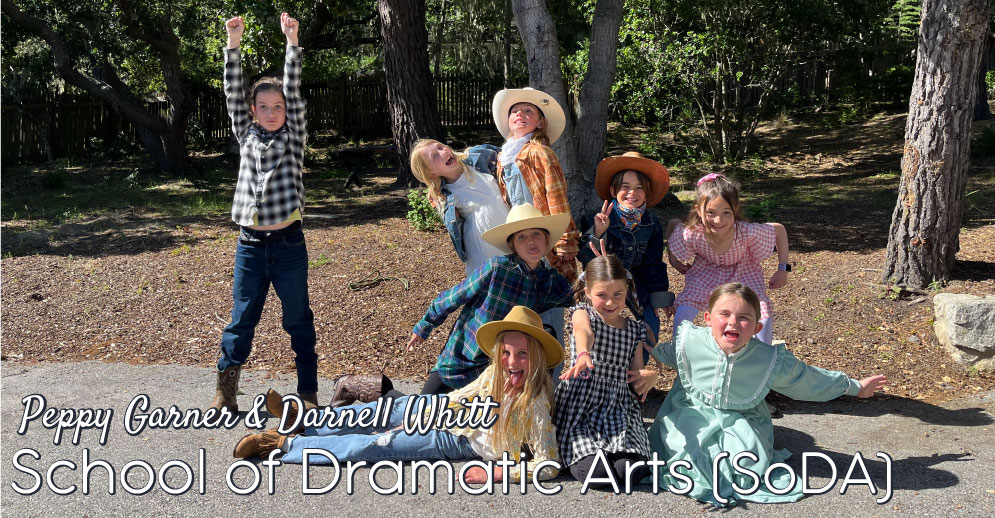 LOCATION
The Indoor Forest Theater is located on the lower floor of the Outdoor Forest Theater stage at the corner of Santa Rita Street and Mountain View Avenue in Carmel-by-the-Sea, California.
FINANCIAL AID​
The SoDA scholarship fund makes it possible for everyone to attend! Just ask. Scholarships are available thanks to our
generous donors
.
Download the Financial Aid Request form and submit with your application today. If you have any questions, please do not hesitate to contact
us at (831) 622-9175 or on email at SoDApacrep@gmail.com

School of Dramatic Arts Instructors

Director

Susanne Burns

Instructor

Aimee Puentes

Instructor

Gracie Balistreri

Instructor

Kyle Richlin
Instructor

Miranda Perl

Instructor

Claire Moorer

Instructor

Corinne Agro

Instructor

Kacie Devaney