Built in 1910, the historic Outdoor Forest Theater is a 540-seat amphitheatre located on Mountain View Avenue and Santa Rita Street,
in Carmel-by-the-Sea. The stage is framed by towering pines and huge open fireplaces, providing a majestic backdrop for the plays and
musicals presented by Pacific Repertory Theatre.

Every August and September, PacRep presents an annual family musical, followed by the annual Carmel Shakespeare Festival in October.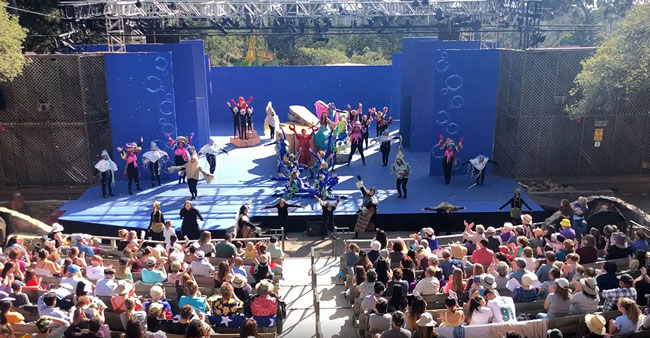 Under the Sea from PacRep's production of Disney's The Little Mermaid (2018)

PacRep's As You Like It (2009)




PacRep's The Comedy of Errors (2008)