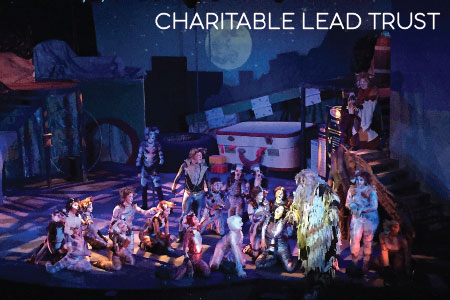 What is a Charitable Lead Trust?
Individuals with very large estates can use a charitable lead trust to benefit Pacific Repertory Theatre and pass principal to family members with little or no tax penalty.
HOW IT WORKS
You transfer assets to a trust that provides payments to Pacific Repertory Theatre for a term of years. The trust principal goes to your children, grandchildren, or others free of, or at greatly reduced, federal gift and estate tax. (Please note that a generation skipping tax [GST] is imposed on large transfers to grandchildren and others who are more than one generation younger than you.)
---

To discuss a contribution or show sponsorship, or to find out more about PacRep Theatre's planned-giving program, please call Executive Director Stephen Moorer or Development Executive John Newkirk at 831.622.0700.

---
We make no claims regarding the accuracy of the above information or the tax consequences stemming from your use of it. Please consult with your own tax, legal, or financial planning advisor.