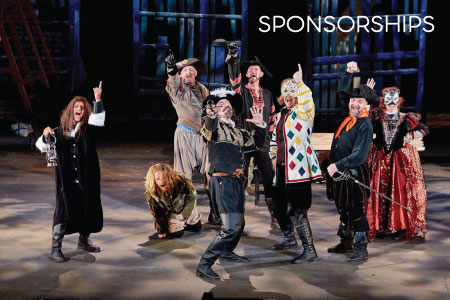 Business & Corporate Sponsorships

PacRep Theatre has an established reputation as one of the finest regional theaters in California with a loyal and upscale core audience of more than 40,000 annually. PacRep's artistic properties give sponsors broad and premium visibility brand exposure to thousands through extensive media placement and direct-marketing as well as generous ticket and hospitality opportunities for employees and customers.

Sponsorship of theatre productions, events or special projects, including education and outreach initiatives, are customized to meet sponsors' specific interests and needs, beginning at $1,000.

To discuss becoming a 2022 or 2023 PacRep Sponsor, please contact us at (831)-622-0700


PacRep is pleased to announce our generous sponsors and thank them for their continued support.