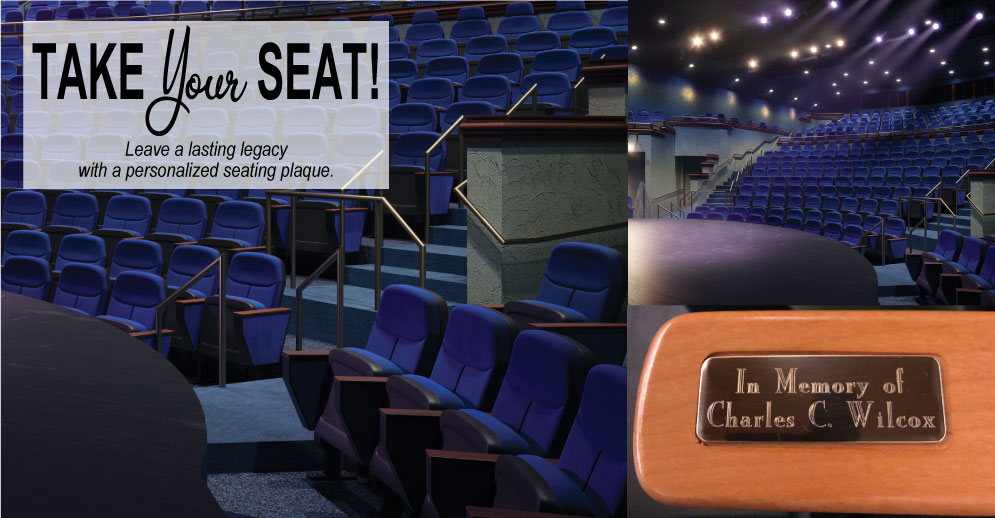 Honor your family, friend(s), business, group or pet with a beautiful, custom-engraved seat plaque in the new Golden Bough Theatre!

With three donor levels to pick from, your personalized plaque will be affixed to the arm of a seat in the area of your choice.

For more information, please contact: PacRep's new Development and Marketing Executive, John Newkirk (831) 622-0700, ext. 4108 or johnnewkirk@pacrep.org.
Your Choice of Seating Area!
Center Orchestra (38 available) (Rows C - E) $5000 each or 2 for $7500
Front & Rear Orchestra (94 available) (Rows A - B, F - H) $2500 each or 2 for $4000
Mezzanine (118 available) (Row J - O) $1000 each or 2 for $1750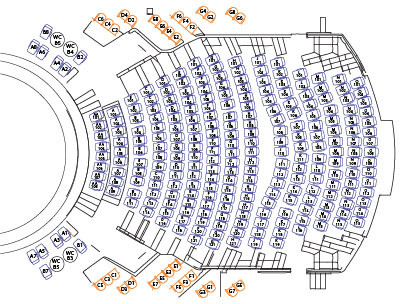 PLEASE TYPE THE EXACT TEXT YOU WOULD LIKE FOR YOUR ENGRAVING IN THE TEXT SECTION OF THE ORDER FORM.
THERE IS A MAXIMUM OF 2 LINES AND 36 CHARACTERS (SPACES INCLUDED).
SEATING PLAQUE CAMPAIGN ORDER FORM