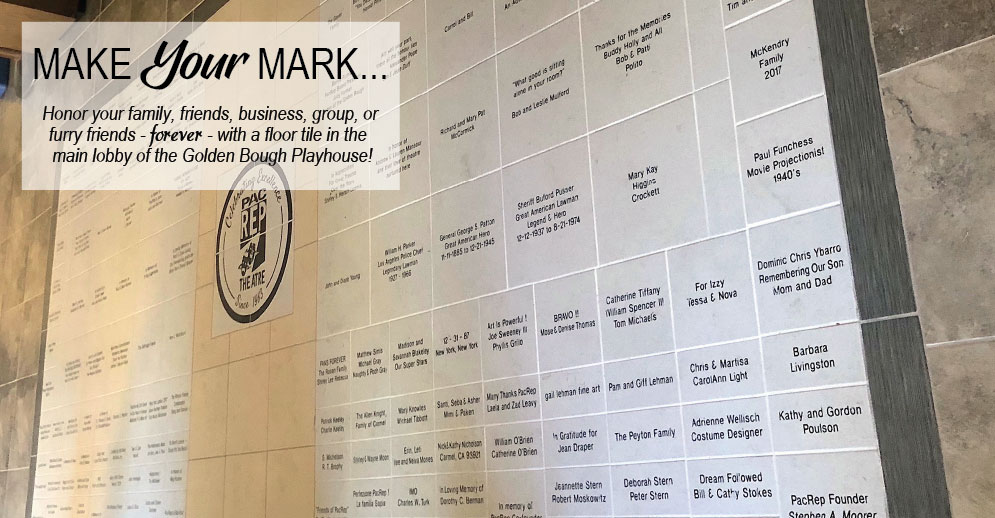 FLOOR TILE CAMPAIGN
MAKE Your MARK . . . In 2017, PacRep announced the Make Your Mark tile campaign, resulting in almost 200 tiles being named and installed.
Due to the overwhelming success of this first campaign, PacRep Theatre invites you to join those who have "made their mark"!
Honor your family, friend(s), business, group or pet with a beautiful, custom-engraved floor tile permanently displayed in the main lobby of the Golden Bough Playhouse.

Tile Size:
4" x 8" tile = 20 characters* per line, 2 lines max: $250
8" x 8" tile = 20 characters* per line, 3 lines max: $500
12" x 12" tile = 25 characters* per line, 4 lines max: $1000
*A space counts as one character.
For more information, please contact John Newkirk at (831) 622-0700, ext 4108.